The Subjects
Tuesday, 22 January 2013
Sean Williams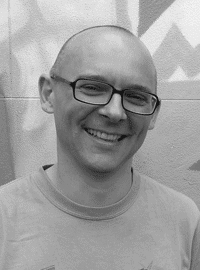 Number one New York Times-bestseller Sean Williams has been called many things in his time, including "the premier Australian speculative fiction writer of the age" (Aurealis), the "Emperor of Sci-Fi" (Adelaide Advertiser), and the "King of Chameleons" (Australian Book Review) for the diversity of his output.  That award-winning output includes forty novels for readers all ages, eighty short stories across numerous genres, the odd published poem, and even a sci-fi musical. He has also written for the occasional franchise, such as Star Wars and Doctor Who.
He is a multiple recipient of the Aurealis and Ditmar Awards in multiple categories and has been nominated for the Philip K. Dick Award, the Seiun Award, and the William Atheling Jr. Award for criticism. He received the "SA Great" Literature Award in 2000 and the Peter McNamara Award for contributions to Australian speculative fiction in 2008.
This year sees the release of Troubletwisters: The Mystery of the Golden Card, the third book in a fantasy series for middle grade readers co-written with Garth Nix, and Twinmaker, a near-future thriller for young adults (and older adults too).
Thomas Buchanan
Thomas Buchanan is a painter and cross-disciplinary artist residing in Adelaide.  He graduated from Adelaide Central School of Art and then completed a Bachelor of Visual Arts (Honours) degree in 2010 at the School of Art, Architecture and Design, UniSA.
An exciting young emerging artist, he has exhibited extensively locally and nationally. He has also been a finalist and winner in numerous art prizes and the recipient of a number of grants. In 2011 Thom developed his unique "live Performance art" techniques through  new collaborations including the performance Worldhood with Australian Dance Theatre. His next major collaborations are The Kreutzer Sonata with the State Theatre Company through the Adelaide Festival, Moving Music and The Centenery of Canberra 2013. He is also planning several exhibitions nationally and in South Australia.
Jennifer Mills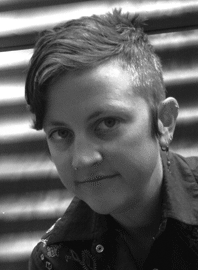 Jennifer Mills is the author of two novels, Gone and The Diamond Anchor, and a collection of short stories, The Rest is Weight.
Her work has won many awards, including the 2008 Marian Eldridge Award for Young Emerging Women Writers, the Pacific Region of the 2008-9 Commonwealth Short Story Competition, and the 2008 Northern Territory Literary Awards: Best Short Story.
In 2012 she was named as one of the Sydney Morning Herald Best Young Australian Novelists. Her fiction, non-fiction and poetry have appeared in Meanjin, Hecate, Overland, Heat, the Griffith Review, Best Australian Stories, and New Australian Stories, and she is a regular contributor to New Matilda and Overland.  She is also the fiction editor at Overland.
She lives in a very small town in South Australia, and is working on another novel.
Fee Plumley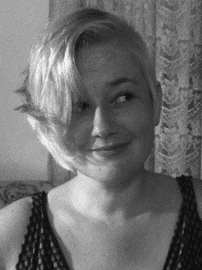 Described as a "Techno-Evangelist" since 1999, Fee was previously best known for encouraging people to be creative with their mobile phones through the-phone-book Limited (UK). She moved to Australia in 2008 and in 2011 was granted permanent residency on a Distinguished Talent visa.
Last year she live-tweeted Amanda Palmer & Neil Gaiman's 2011/12 New Year's Eve #TrashMasque and managed a team of 30 live-tweeters to cover the 2012 Adelaide Festival's Artists / Writers Weeks. This year she is the online community wrangler for Adelaide's Mini Maker Faire & has some other schemes that she can't talk about yet.  Recently she has been seen in the physical world running workshops in Queensland, talking at the ABC Radio Futures conference in NSW, curating an art/games program for Freeplay Independent Games Festival and ranting avidly about buses.
In her own creative re-emergence she raised over $27,000 through a Pozible crowdfunding campaign which went viral (raising $10,000 in 24hours) thanks to tweets from Amanda Palmer, Neil Gaiman and Hugh Jackman. "Home, James" will host Australia's first Nomadic FabLab carrying its own 3D Printer. Fee is the most useless member of Adelaide's Hackerspace community and has decided that her 2013 New Year Resolution is to be slightly less rubbish at all the things she started exploring in 2012. Expect nothing but trouble to come from her as she tours the country on her reallybigroadtrip.
http://www.reallybigroadtrip.com